Why Organic For Everybody™?
Unlike commercial labs, our brand's inception was first inspired by the founder's father, and later kick-started by the birth of his first daughter during COVID-19. Our mission has been to make a living by enriching the lives of others, the same way we've protected ours. We recognize that what we put on our body matters just as much as what we put in it. 
Our Commitments:
Zero Toxic Chemicals
High-quality Ingredients
Affordable Pricing
Generous Volume
Unparalleled Results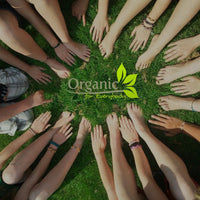 VitaSleek™ Haircare
Tame frizzy locks with the Organic for Everybody VitaSleek Hair Collection Say goodbye to hair problems such as the itchy scalp, dandruff, and oily roots. Our Shampoo, Conditioner and Pomade are both naturally gentle and incredibly effective.
Our Hair products work to boost hydration levels for instant freshness, effortless detangling, and naturally moving styles without the use of harmful chemicals.
SHOP HAIRCARE
Let customers speak for us
The facial products are excellent, and the shaving cream is excellent as well
Botanic Facial Treatment
For 2 years, my trusted brand, I even use it on my young children, fantastic.
Botanic Facial Treatment
"I used the products 8 months ago, and they changed my life."
Botanic Facial Treatment
My Amazing Experience with This Facial Product
"I can't believe how incredible this facial product has been for my skin! Since I started using it, I've noticed a noticeable difference in the texture and clarity of my skin. My pores seem smaller, my skin feels smoother, and imperfections have significantly decreased. I'll definitely keep using this product and recommend it to all my friends!"
Botanic Facial Treatment
excelente calidad, mas joven
los productos son excelentes, me dejaron mis cara espectacular 100% recomendado. mis amigos y mi familia todos los usamos
Botanic Facial Treatment
VitaSleek™ Daily Styling Growth Pomade 8 oz
VitaSleek™ Daily Styling Growth Pomade 8 oz
Keeping skin firm and forever young
The products from this company are excellent!! - I whole heartily recommend this to all women - not only if you are in the age bracket that requires you to take care of yourself more, but for those who are young so that they maintain their healthy skin! It's great that at this modest cost, you can give yourself a great treat. This is also a great gift idea....surprise someone for their birthday, a great Christmas Holiday. Show them God loves them!
Botanic Facial Treatment
Amazing Product
In love with this Serum!!! I have used it for a month and a half and I can see the difference and the improvement in my skin. This product is amazing!!
Botanic Rejuvaplex Resurfacing Serum 2 oz
Cool products
the shampoo and conditioner are incredible, they leave my hair fresh, they do not dry out and my hair loss has improved since I started using these products.
VitaSleek™ Conditioner 16 oz
Awesome shampoo
I used this shampoo on me and my baby. Very gentle on her skin and worked great on me too! Loved the smell! Great quality.
VitaSleek™ Shampoo 16 oz
Muy buen acondicionador mi cabello queda muy suave y desenredado, antes tenía que usar otro producto para desenredarlo, estoy feliz con el shampoo y acondicionador.
VitaSleek™ Conditioner 16 oz
Excelente shampoo, deja el cabello bien suave y sedoso, con brillo natural y una suave fragancia, lo recomiendo a quien busque un buen producto natural para el cabello !
VitaSleek™ Shampoo 16 oz
Love it
Love this product. Make my face look so fresh! Definitely will buy again!
Botanic Rejuvaplex Resurfacing Serum 2 oz
Fixed my fried out hair!
After years of drug store hair color and dollar store shampoo and conditioner, my hair was frizzed out, falling out, and just looked dull all the time. Within a couple of days of using Organic for Everybody's VitaSleek Conditioner, along with the Shampoo, my hair is silky and shiny and no longer falling out all the time. I even get compliments on it during my video calls at work! Plus, you don't need a lot of it so it lasts a long time! So glad I tried it. This is one product I never want to run out of.
VitaSleek™ Conditioner 16 oz